Wanted: Builder/Carpenter for Window Installations and Joinery Apprentice to join our team-
read more ...
Tilt & Turn Windows
Wood-Alu Range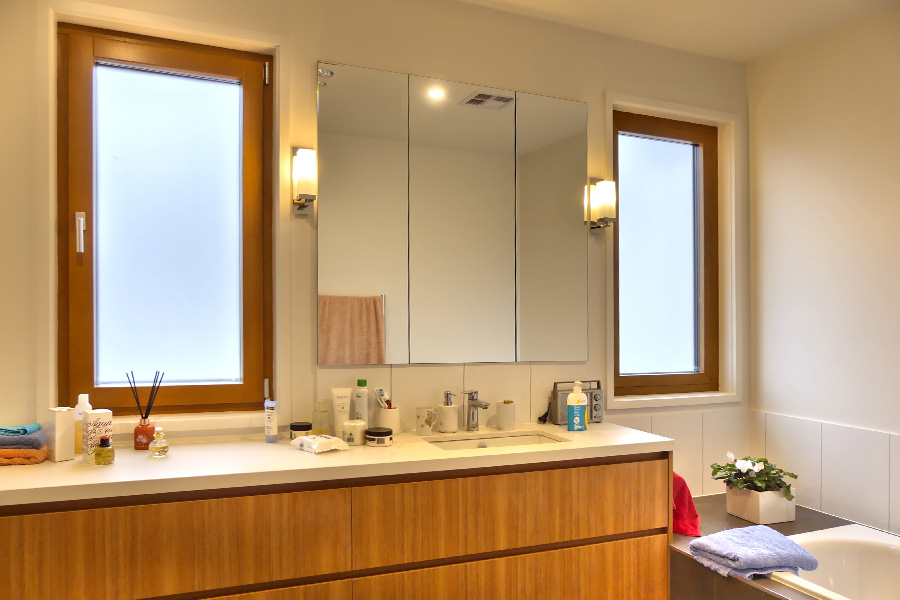 Specifications
Internal IV 68mm Victorian Ash frame, low VOC spray-painted or stained in the colour of your choice
External aluminium cladding powder-coated in a wide range of colours
Timber and cladding separated by 3mm clip system to stop condensation and subsequent rot
Triple glazed 2x up to 16mm or double glazed 1x up to 22mm argon filled gap
Choice of glass combinations
Custom made
German tilt & turn hardware fittings
Seals and multi-point locking
Childproof available
Suited for bushfire areas up to and including BAL-29, and for Passive House
Size:
Minimum 600mm height x 420mm width
Width up to 1400mm at min height of 1500mm, max 2100mm
Height up to 2700mm at max width of 1000mm
WERS energy rating: from a very low 1.0
How Tilt and Turn works
The window (or door) will swing inward when opened in the turn position - alternatively, a sophisticated hinging mechanism allow it to open inward at the top (tilt). Both actions are activated by the turn of the handle, which controls all the mechanics within the frame.