Low VOC Finishes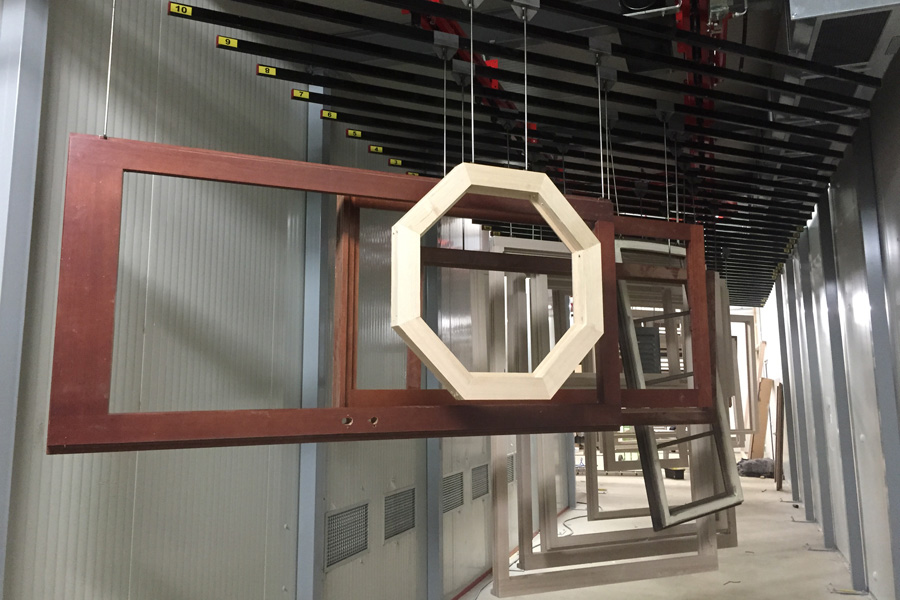 Professional finishes done in-house
In a state-of-the-art spray booth, windows and doors are spray painted or stained in a colour of your choice before all the seals, hardware and glass are installed.
All paint used is water based and does not contain harmful substances. The paint is non-toxic with low Volatile Organic Compounds (low VOC's). Read more. Paarhammer also offers the Komfortline Range which is primed only and ready for your own painting. Read more
Meet Francesco the Spray-painting Robot
Timber Stain Colour Samples
Internal and external timber stain range as applied to Victorian Ash timber. Other stains and solid colours by request. Samples on different hardwoods in similar colours coming soon. Note: Natural finish for internal use only. Actual colours may vary.
Wood-Alu Range
Exterior Aluminium Colour Samples. Colorbond® colours for the external aluminium. Other colours by request. For the internal finish choose from a range of timber stains and solid colours. Actual colours may vary.