10-Star Challenge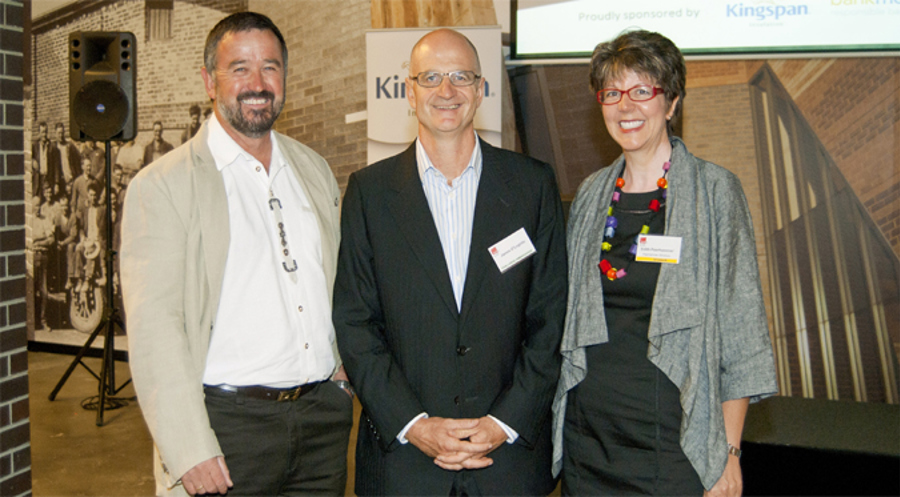 New houses in Australia have to meet 6 stars to comply with the Building Code. This requirement is quite easily reached. A movement for higher star ratings – and with it more energy efficient and comfortable buildings – is being undertaken by a number of architects and designers.
The front runner is the BDAV (Building Designers Association of Victoria) which runs a 10-Star Challenge, giving Victoria's building design fraternity the opportunity to design 10-Star energy efficient homes and be recognized for their design abilities and expertise in sustainable design responses. Already in its fourth year, the challenge is for conceptual projects that combine admirable architecture with efficient planning solutions and materials utilisation.
The challenge aims to raise awareness that good design reduces greenhouse emissions and reduces household energy bills. Paarhammer has sponsored this 10-Star challenge for the last two years as our energy efficient windows and doors meet all the requirements: they are the best rated products made in Australia today (Wers U-value from 0.8) and are made from timber, a sustainable resource which in itself stores carbon.
Paarhammer congratulates the 2014 winner of the 10-Star Challenge, Ande Bunbury Architects, for their Double Century House. This house combines an innovative material palette, an interesting design and a sustainable approach with a 200 year life. In contrast, most buildings are only expected to last 40 years.
Congratulations also to the finalists:
F2 Design for The Nissan Hut – a modular vault structure which works in multiple climate zones.
Maxa Design for Geraldton – a real world project currently under construction in WA.
Maxa Design for Star Fire – a contemporary 2 storey modern home for 7 climate zones, also meets cyclone construction compliance as well as BAL-FZ bushfire rating.
Elemental Building Design for Block House – an innovative re-use of shipping containers, designed for the Melbourne climate zone.
What seems to link all these projects is a high level of energy efficiency, sustainability and thermal performance aspects: orientation, thermal mass, high levels of insulation, cross ventilation and judicious use of high performance glazing.
Paarhammer windows and doors are a perfect fit for buildings with a high star-rating. And while 10-star houses are often just a concept, 7,8 and 9 star buildings are designed and built all over the country, providing their owners with a very energy efficient home, low energy bills and a very comfortable indoor environment with stable temperatures all year round.
Read more about the BDAV 10-Star Challenge at: http://www.bdav.org.au/10-Star-Challenge-Winners-2014