25 Year Paarhammer Anniversary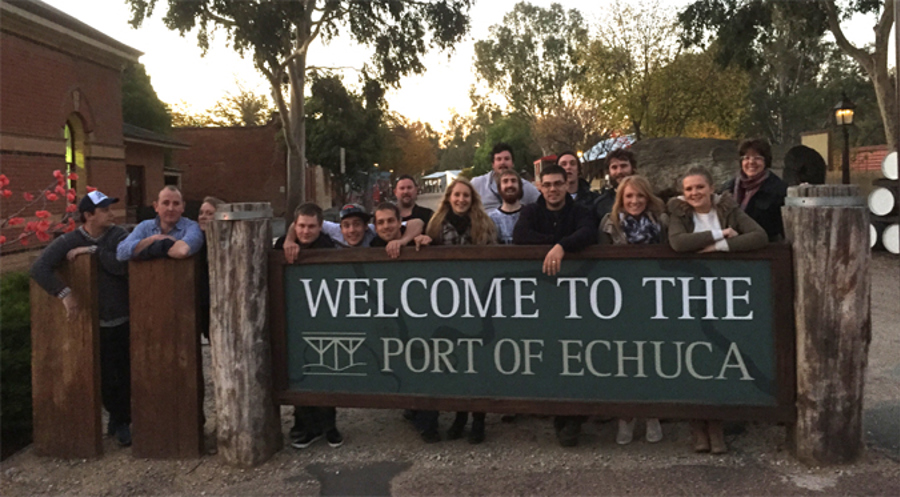 To mark the 25th anniversary celebration of Paarhammer, the staff spent a weekend taking in the sights and history of Echuca, including the iconic port. The staff trip was a great opportunity to unwind and mark the occasion. The dinner cruise on the Murray River was just one of many highlights.
The Paarhammer story began in a small factory in Ballan in April 1990, with a staff of three, a philosophy for providing superior quality and creative timber solutions, and with the original name 'Design and Handicraft Furniture'. However, the need for energy efficient European style windows and doors was quickly realized. Handcraft furniture was soon replaced with custom made windows and doors, kitchens, and shop and office fit outs. The company name was changed to Paarhammer to allow for a diversity of products.
In 2007, Paarhammer became the first Forest Stewardship Council (FSC) certified window and door manufacturer in Victoria, and our last kitchen was manufactured. The focus then shifted entirely to windows and doors.
Unprecedented growth saw the company outgrow the original premises, and in 2010 Paarhammer moved into the new purpose built factory designed with many sustainable features including waste reduction, water harvesting, and reduced energy needs through insulation and energy and light management.
It was also in 2010 that Paarhammer began a new era when it became the first Australian company to have a window and door product range tested and approved for all bushfire areas up to and including Bushfire Attack Level Flame Zone (BAL-FZ).
Over the years numerous awards and accolades have followed for both Paarhammer products, and homes featuring our products. The success of the company can be attributed to our commitment to innovation as we strive to push the boundaries of the industry. Paarhammer is renown for the best energy rated windows made in Australia.
We thank our many customers and repeat customers over the 25 years. We look forward to continuing to provide quality products and professional service to our clients, new developments in the industry, and the exciting challenges to come.