30-year Business Anniversary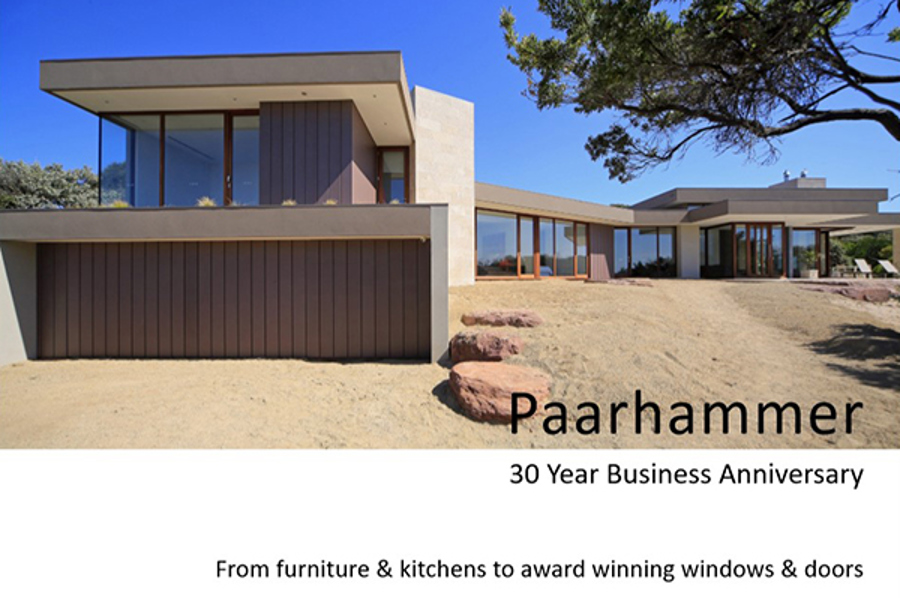 Tony and Edith would like to thank everyone who has shared their journey over the past 30 years, especially their talented staff and tradespeople, reliable suppliers, and the clients who have trusted them with their projects.

When Tony and Edith Paarhammer decided to move from Austria to Australia and chose the small country town of Ballan in Victoria as their home for a perceived five years, little did they know that 30 years later they would call Australia home and have a business success story to tell.

Originally they made fine furniture and kitchens in a rented garage which was so small that wardrobe doors needed to be taken outside to turn them around. Soon a small factory in the Ballan Industrial Estate was built and they employed their first apprentice.

Ecclesiastical work for churches and temples offered interesting work, especially the gold plating of a temple for Melbourne and one that went all the way to Brisbane.

When Tony and Edith built their own home in 1991 and could not find locally made energy efficient double-glazed windows like the ones they grew up with in Austria, they started making them. Out of necessity an idea was born and developed into a company with Australia-wide delivery.

Read about their trials and tribulations as well as major achievements, milestones and stand out projects in a downloadable booklet and enjoy following their journey.