AusFenex19 - Exhibition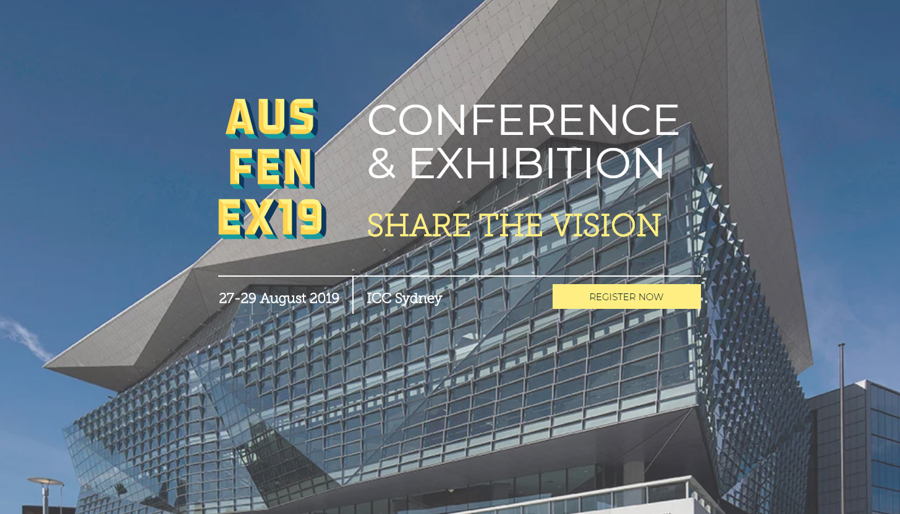 Paarhammer will take part in the expo of AGWA - Australian Windows and Glazing Association - at the ICC Darling Harbour 28th and 29th of August 2019. The latest in window and glazing technologies, AusFenEx19 brings together Australia's leading suppliers, showcasing emerging global trends and product innovations.

Over 100 exhibitors from boutique window companies to global corporations provide a forum for attendees to learn more about this industry. This is the largest-ever window glass exhibition event and is part of the 3-day Australian Windows and Glass Conference.

Paarhammer will display the very popular lift-slide door in the Wood-Alu Range (the best of both worlds) and will also have a BAL-FZ window on display. The latest in entrance doors with the new magnetic seal threshold will also be showcased.

Windows and doors are one of the top ten products architects, designers and builders want to see at trade exhibitions. The AusFenEx19 expo is open on Wednesday 28th of August from 8:30am to 5pm and Thursday 29th of August from 8:30am to 3pm.

Architectural and design professionals please book your tickets here

Building and construction professionals please book your tickets here

Tickets are only $15 if booked online or $25 at the door.

AGWA is the newly formed combined fenestration association of the former AWA (Australian Windows Association) and AGGA (Australian Glass and Glazing Association) for window manufacturers, glass manufacturers, glaziers and supporting suppliers. AGWA endorses compliant, energy efficient, sustainable and fit-for-purpose, quality products. AGWA Members are committed to a more professional industry and are informed of industry changes both technical and regulatory to ensure compliance and up to date business practices.