Would you like to join our Team? Builder/Carpenter for Window Installations, Laborer, Joiner and Joinery Apprentice wanted
-
read more ...
Challenges, Choices, Decisions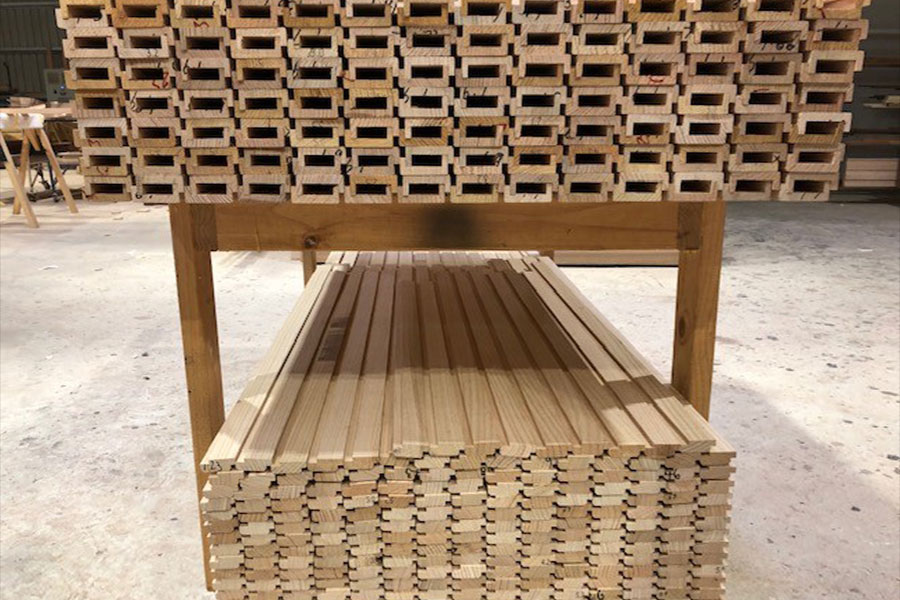 We all live in challenging times but thanks to our Australia-wide clientele we have not had to stop production and have sent windows and doors to QLD, WA, TAS, ACT, NSW and of course worked in our home state of Victoria this last financial year.
Crisisderives from the Greek krísis and means choice, decision, so Paarhammer, thanks to many years of experience, has decided to face the COVID challenge in the best possible way by choosing not to weigh on the finances of the Australian Government and therefore not to make use of financial incentives like job keeper while still keeping on all employees and actually increasing staff numbers.
We have also decided to strengthen research & development and the production sector, because in difficult times it is imperative to choose to invest in people, the true value of our company. Slowly but steadily, we are developing even higher performing windows and doors and had several products tested and approved, especially in the Wood-Alu Range.
Current challenges are also rising material costs, with increases in timber, aluminium, and hardware of anything up to 40%, of which we try to absorb as much as possible.
We can assure our clients that we have a large stock of raw materials, but having been inundated with orders, our own delivery times have now increased from the usual 10-12 weeks to an unbelievable 30-35 weeks*. We are doing everything we can to get these waiting times down to a more reasonable level that the market expects but we are solidly booked until early 2022. Currently the main issue is the shortage of staff, but it seems almost impossible to attract more machinists, labourers, joiners, or apprentices at this time.
Overall, the commendable decision of clients to purchase Australian made products has kept Paarhammer and many other small businesses and their employees at work. We take this opportunity to thank all our clients and look forward to continuing to deliver award winning windows and doors for energy efficiency and bushfire safety throughout the rest of 2021 and into the future.
*UPDATE:
Great news: we have recently employed a number of new staff in various positions and can now confidently say that lead times are creeping back to the more 'normal' level. If you had planned to get a quote from Paarhammer for windows and doors for your project, please don't hesitate and email it through to mail@parhammer.com.au