Clerestory – highlight – tilt windows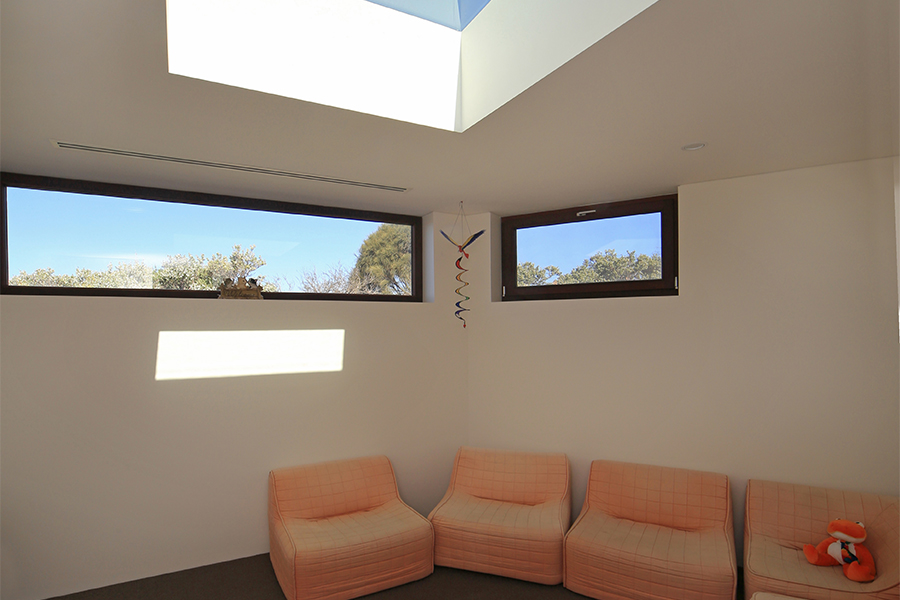 Clerestory windows are usually narrow windows placed at the top of a wall, close to the ceiling or roof. Placed above eye level, these windows let in light but avoid overlooking neighbours.
These types of windows have been around since Egyptian times and were later often used in churches, but clerestory windows also provide advantages for modern home designs. Depending on design, a glazed area under the roofline can give the impression of a floating roof.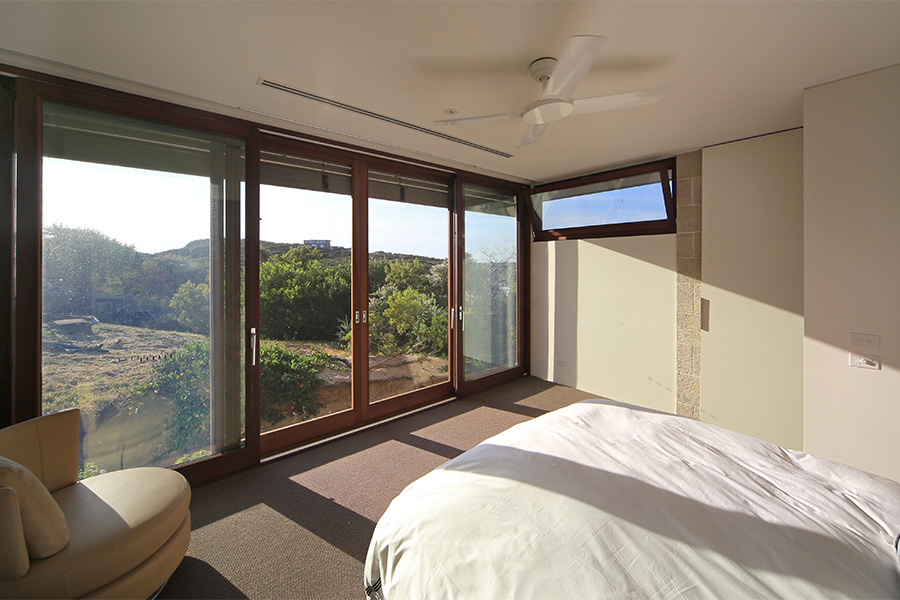 In winter when the sun sits low in the sky, light and sunshine flood into the room through high glazing making it warm and welcoming, while during summer appropriate eaves can stop the sun from entering the house and overheating.
Sometimes clerestory windows are also called highlight windows or hopper windows.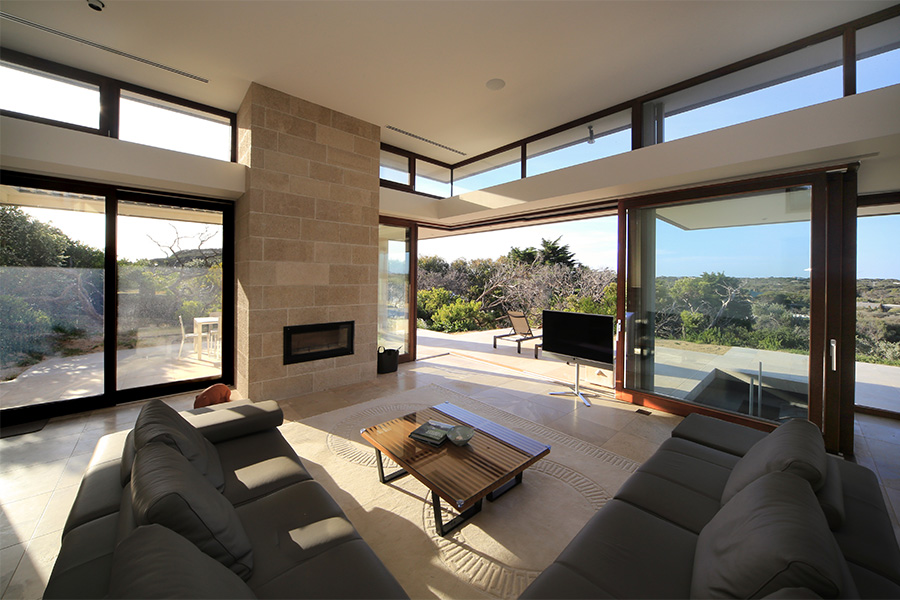 Motorisation
For energy efficient homes, openable clerestory windows offer the chance to purge hot air that rises to the top of the room. The handle controls all the mechanics and multi-point locking within the frame. Automation with concealed chain drive is available for hard-to-reach areas and allows the windows to be operated with the push of a button.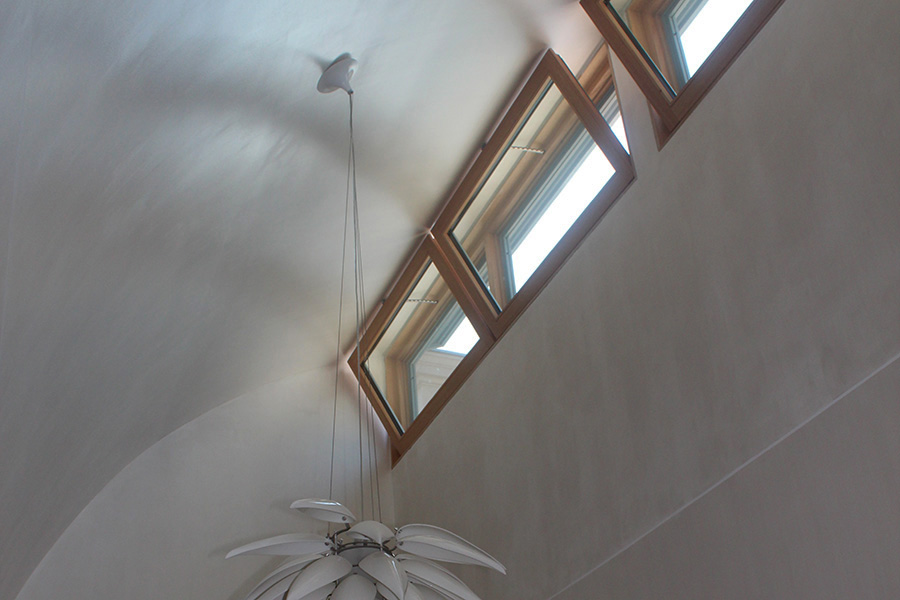 Tilt Windows
Tilt windows operate in the same fashion by tilting in at the top and can be installed anywhere in a wall. The latest style trends have windows installed as a splashback or at the bottom of picture windows for airflow.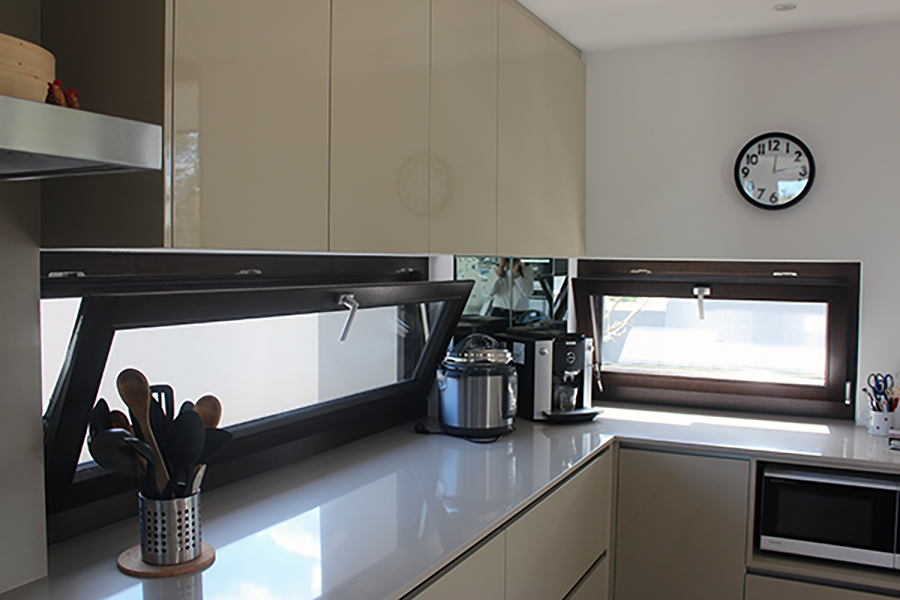 Usually horizontal, tilt windows can also be used vertically, e.g. to the side of large, fixed glazing, enabling occupants to enjoy the view without interruption while still relishing fresh air through a narrow tilt window.
Again, out-of-reach tilt windows can be motorised for ease of use. The chain drive is installed into the window frame and concealed, ensuring no unsightly mechanics.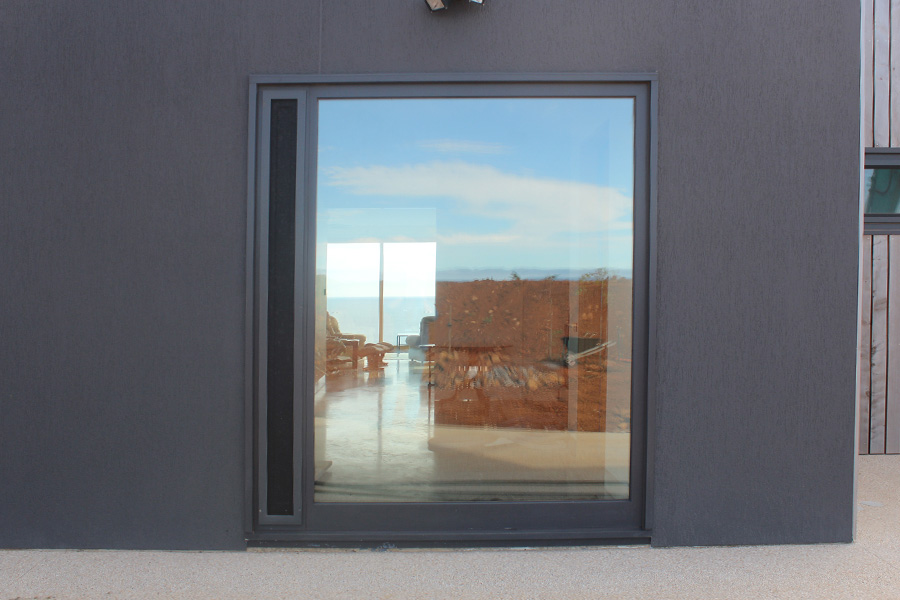 More Clerestory Window images and information
Ready to talk Clerestory windows? Contact us