Would you like to join our Team? Builder/Carpenter for Window Installations, Laborer, Joiner and Joinery Apprentice wanted
-
read more ...
Francesco the Robot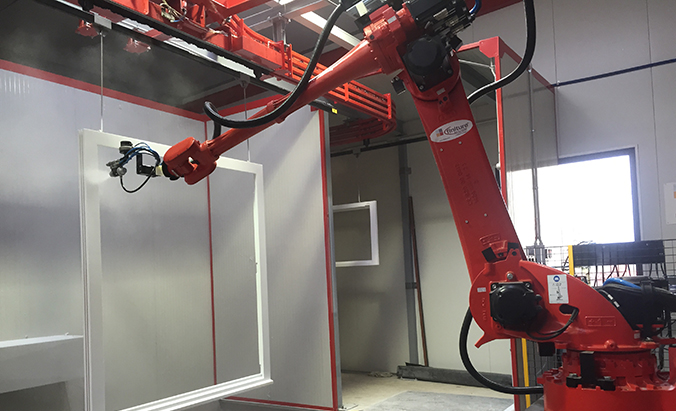 Latest technology in window manufacturing:
making windows and doors is not as it used to be. To make technologically advanced products which save energy, are draft proof and sound proof as well as bushfire safe, advanced machinery is a must. Enter Francesco, Paarhammer's newest recruit.
An Italian, Francesco is handsome and sometimes a bit temperamental. He has been named after the software technician who trained him. Francesco is a robot.
Delivering custom made windows and doors Australia-wide, Paarhammer has steadily grown over the last 25 years. An increasing workforce is complimented with computerised wood working machinery and the latest is a spray painting robot. Francesco - under the capable leadership of a trained spray painter - ensures your windows and doors have a perfect finish. Watch Francesco at work.
At Paarhammer we manufacture tilt and turn windows, sliding, bi-fold and entrance doors as well as the ECO-façade and have made a name for ourselves as problem solvers. We thrive on finding solutions and can offer products that save up to 86% of energy, up to 45dB sound protection (that's 80-90%) and have the highest bushfire rating Flame Zone BAL-FZ. Contact us for your window and door needs.