International Year of Glass: 2022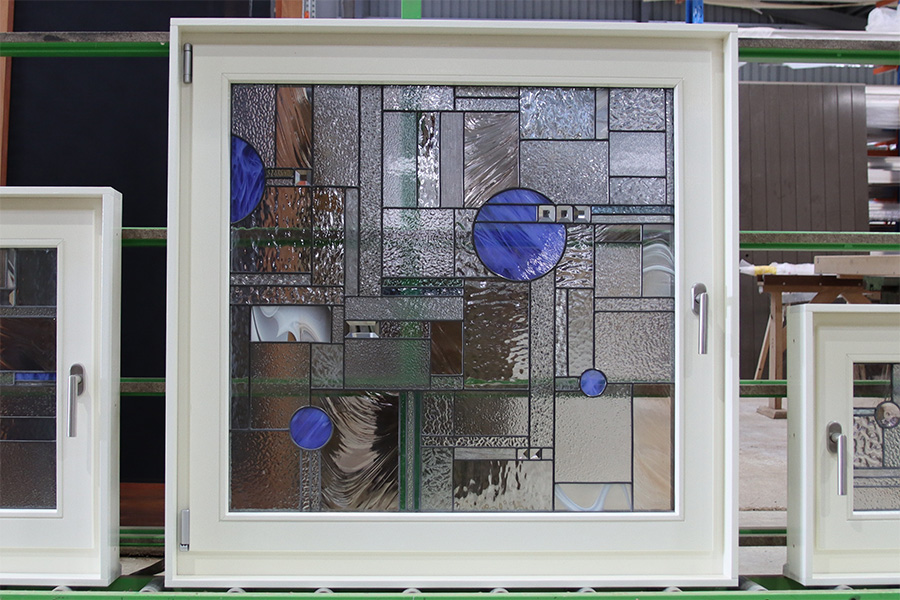 Glass is a major part of window and door products and of our daily work here at Paarhammer. But with its unparalleled versatility and technical capabilities, glass provides so much more to our society like glass optical fibers, containers for life-saving medicine, optical glasses, support of solar cells, glass fibre, glass art and so much more. Therefore, the United Nations has decreed the year 2022 to be the Year of Glass.
As window makers, we require glass in sheets, first flat glass was used and later float glass. The float glass process was invented by Sir Alastair Pilkington in 1952 and was introduced to Australia in 1974. This process now accounts for ninety percent of the world's flat glass.
Coatings such as Low E energy efficient glass are applied by advanced high temperature technology to the cooling ribbon of glass. Spacers are used to manufacture double or even triple glazing which have airgaps between the sheets of glass that is now mostly filled with argon gas to provide better insulation properties. Normal single glass is a poor insulator and offers little resistance to the passage of heat or cold.
Paarhammer double glazed windows and doors feature glass which consists of 2 panes (various glass combination can be used) with a sealed space 12-20mm in between. This space is filled with argon gas. Our triple glazed products have 3 panes of glass (again, various glass combination can be used) with sealed spaces of twice 12-16mm, argon gas filled.
Glazing Options
Paarhammer windows and doors can incorporate a broad range of glazing options with the most optimal airgaps to achieve the highest thermal, and acoustic barriers through:
Double or triple glazing
Toughened, laminated and tinted
Low-E and the new soft coat low-E (Viridian Lightbridge)
Soundproof glazing
High visibility - high shading
I-Glass for instant privacy
Incorporation of leadlight glass
Bushfire safe glass for safer living in BAL-40 and even BAL-FZ zones
All glass used by Paarhammer is sourced locally in Australia except BAL-FZ glass.
The International Year of Glass is celebrated with many events around the world including several in Australia.
Ready to talk glass? Contact us
More information:
International Year of Glass 2022