Invite natural light into your home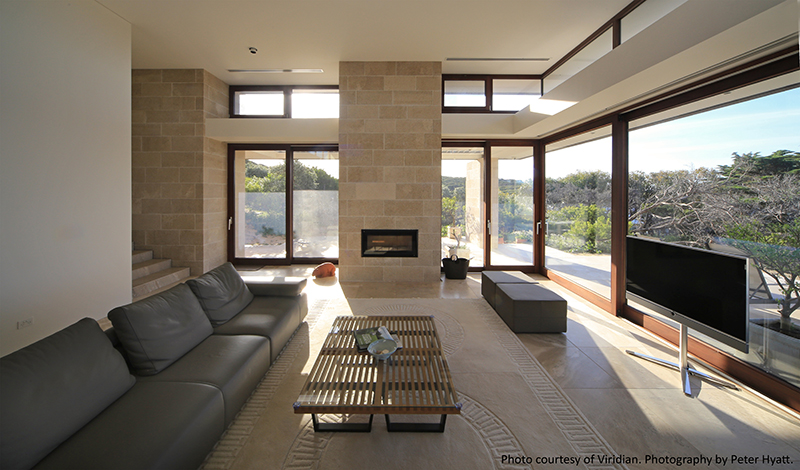 The trend in residential architecture is for ever larger glazed areas to provide a connection to the outdoors and invite natural light into the house. Unfortunately, around 70% of homes are still built with single glazed windows and doors. Considering that over 80% of heat is gained and 40% is lost through windows it makes sense to choose double or triple glazed windows.
High performance windows are the key to increase the amount of natural light into your home and enable all aspects of comfort: very little heat loss or gain, no drafts, no noise and increased security.
With double or triple glazed windows and doors the glazed areas can be much larger to let in more light. Increased levels of natural daylight aid Vitamin D and Serotonin levels, both of which aid mental, spiritual and physical health. On the adverse side, reduced levels of natural light also increase the incidence of depression, anxiety, ill health and can even help prolong recovery from illness.
The National Construction Code (NCC) is being overhauled with changes to higher energy performance of houses from 6 stars to an equivalent of 7-star homes. Single glazing will not be used as widely anymore and insulted glass units (IGU's) together with thermally non-conductive frames like timber or composite Wood-Alu, featuring seals and several locking points, assist in a push to increase comfortable and energy efficient homes with much lower energy bills and carbon emissions.
The performance of windows is measured in U-values and the lower the U-value the better the insulating value of the window or door. U-values are measured for the whole window, glass plus frame, and can be checked at WERS (Window Energy Rating Scheme). Values vary greatly from U-values of around 8 for single glazed aluminium windows to the best rated products like Paarhammer's triple glazed windows with U-values as low as 0.8. Lower U-value windows have an inside surface temperature closer to the desired room air temperature which means better thermal comfort in all seasons.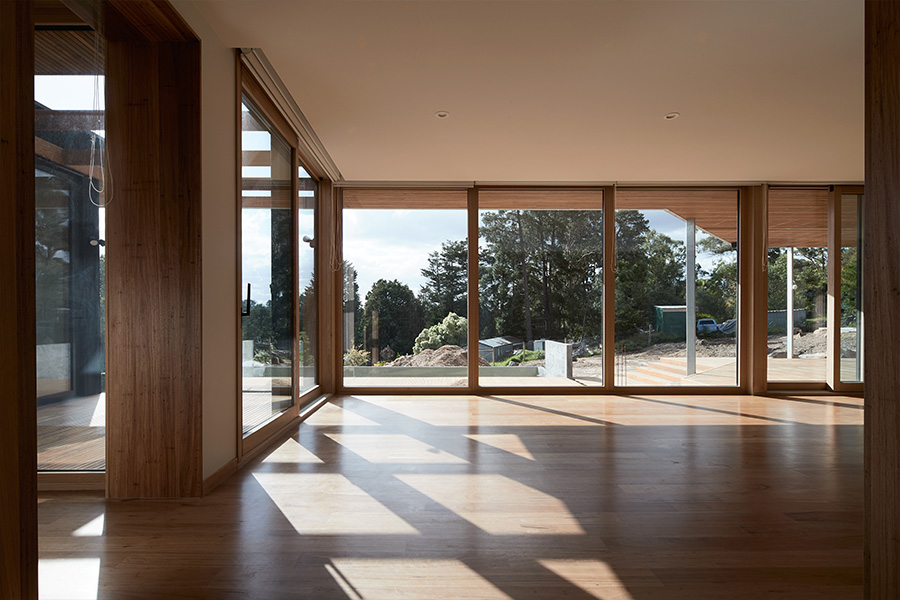 The ideal orientation of a building should have living areas facing north with large glazing that lets sunlight in to achieve passive heating in winter but with considered eaves to keep the sun out in summer. East and west facing windows should be kept smaller to reduce the sun heating up the house during summer months or feature external shading. South facing windows receive very little direct sun.
Highly energy efficient window systems like Paarhammer's double or triple glazed European style tilt & turn windows, fixed panes, clerestory windows, French doors and lift-slide sliding doors can be made quite large and help achieve what homeowners want most: thermal comfort and natural light, views and a sense of space.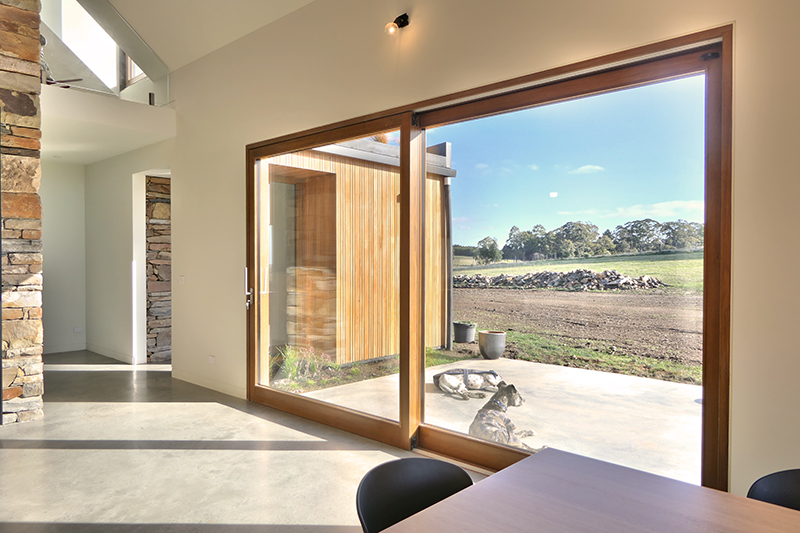 Ready to talk about more natural light? Contact us
Third photo courtesy of ARKit