More Awards for Mangerton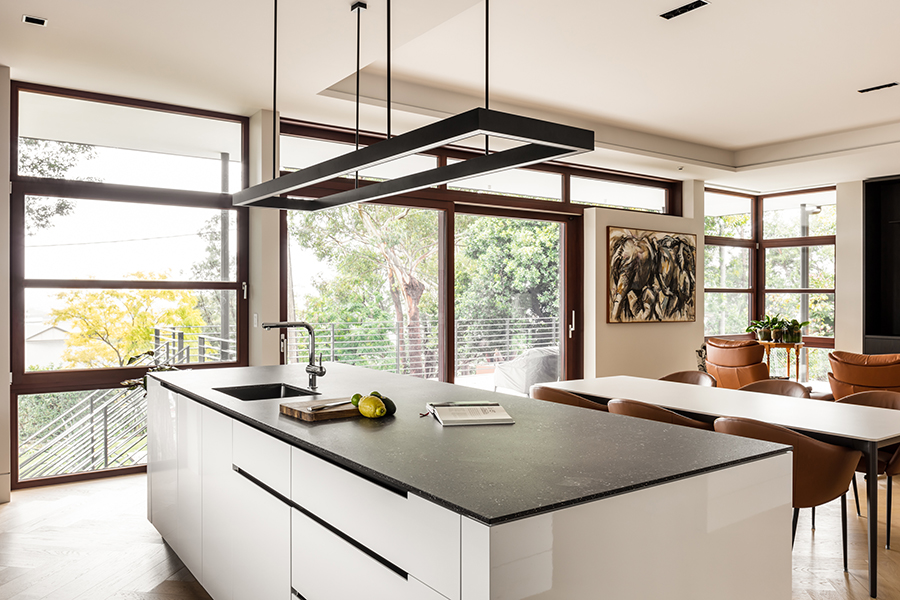 This project has already received the Master Builders' Association as the best in the NSW Southern Region in the $1.5 million to $2 million home category for 2022. The home's builder, Icon Projects, was also named Residential Builder of the Year Southern Region. Now another award has been added to the list: winner in the residential over 80k category in the NSW 2023 Design Awards of the Australian Glass and Windows Association (AGWA).
What is so special about this project? It started with the owners wishing to achieve a highly energy-efficient and secure home in a high bushfire prone area, with heritage-listed indigenous turpentine trees onsite and bushland below, and gorgeous views. Paarhammer windows and doors were custom made to cover all the above and more.
The Bushfire Safe Range window frames are made from FSC-certified Manilkara Bidentata timber. The BAL-FZ windows and doors feature Australian Glass Group 14mm-thick German Schott Pyranova® glass as part of double glazing, which includes transparent intumescent interlayers that swell during a fire to create a heat blanket preventing the transfer of radiant heat inside.
The Australian Glass Group (AGG) recently entered this project into the AGWA Design Awards 2023 for NSW and were awarded the winning entry in the Residential Category of windows over 80k. It is a pleasure to work with AGG for all BAL-FZ glazing and we congratulate the Australian Glass Group on their win.
The home's designer also notes the superb service Paarhammer has provided throughout and after the home's build. "Paarhammer's service is second to none," Jenkins says.
Read more about the Mangerton Project and see photos.