Policy Changes for NSW Rural Fire Service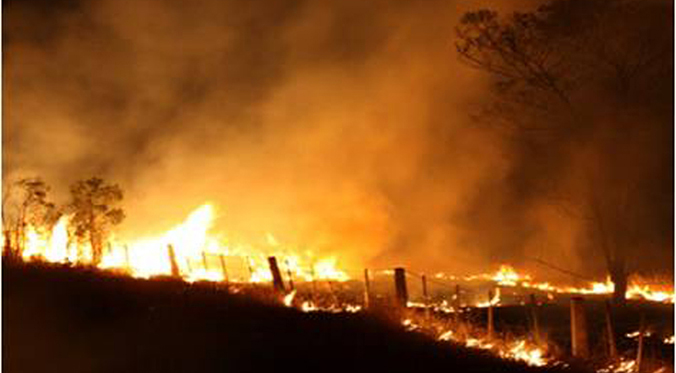 The newly released factsheet by the NSW Rural Fire Service (NSW RFS) details their policy changes in relation to modifications to existing buildings and developments in flame zone areas. Paarhammer fire resistant windows and doors, Australia's only tested and approved to AS3959-2009 and AS1530.8.2, will now officially be considered.
Based on community and industry feedback, the NSW RFS has reviewed its BAL-FZ policy in regards to alterations and additions to existing dwellings and the practical limitations associated with building to BAL-FZ.
Applications for alterations and additions to existing residential dwellings where the outcome of the new works increases the level of bush fire safety are now permissible as a Performance Based Solution.
Accordingly, in order to create a better outcome for bush fire, the NSW RFS will allow the use of products and systems tested in accordance with AS1530.8.2, where 'flaming' was present during the test to be used under certain scenarios.
For new developments in flame zone, systems tested in accordance with AS1530.8.2 will be considered, except that there is to be no flaming of the specimen.
Paarhammer windows, doors, sliding doors and fixed glass units have been tested and approved to AS3959-2009 and AS1530.8.2 by NATA accredited Exova-Warringtonfire in 2011.
Observation on the specimens showed that the timber was charred during the gruelling 30 minutes test at plus 850 degrees in the test furnace. After the windows and doors were removed from the furnace there was no visible flaming. The test also includes another 60 minutes cooling down period. Video footage shot by the scientists at Exova-Warringtonfire during testing showed no flaming to the specimens. See a short video of the Paarhammer BAL-FZ test on the Bushfire Safe BAL-FZ product page.
Made in Red Ironbark or FSC certified Manilkara, Paarhammer tilt & turn windows, doors, sliding doors and fixed units are the only tested and approved products in Australia which are compliant with the new Australian Standards (AS). While a number of companies tried to have their products tested, none other than Paarhammer's survived the demanding test regime.
All Paarhammer products are double glazed for high energy efficiency. One pane of the glass unit is Schott Pyranova fire rated glass which has an intumescent layer that acts like a heat blanket in case of fire, thereby reducing heat transfer to around 6kwh, less than half the 15kwh allowed for in the AS. Specials seals, including intumescent seals, protect against the onslaught of radiant heat and smoke, and draft proof the windows and doors. They also provide high energy efficiency and sound protection.
NSW RFS fact sheets are a guideline only and not binding. A large number of new dwellings in BAL-FZ were already built with Paarhammer products in NSW in recent years. Flame Zone windows and doors are not a cheap solution but combine aesthetics and design freedom with safety in bushfire prone areas. All Paarhammer bushfire safe products are custom-made. Contact us