Would you like to join our Team? Builder/Carpenter for Window Installations, Laborer, Joiner and Joinery Apprentice wanted
-
read more ...
Visit the Paarhammer Showroom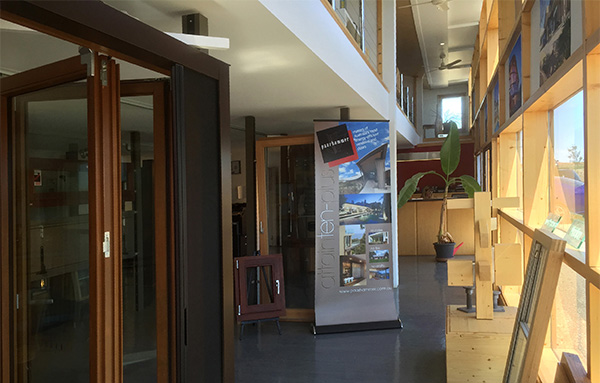 Choosing windows is a major investment. While a number of products can be featured at shows etc. it may be worthwhile to see where the windows are being made. Paarhammer have a large showroom with varied products in the different ranges available, and in addition are happy to walk prospective clients through their manufacturing facility.
Opening times are 8am to 4pm Monday to Thursday, 8am to 1pm on Friday, and Saturday mornings are by appointment only. Please call 03 5368 1999 in advance to ensure that the right people are available to discuss your window and door needs. We look forward to seeing you here.
Update: we now also have an interactive 360 degree showroom and factory tour on the Home Page. Come and visit us!