What is the largest size for sliding doors?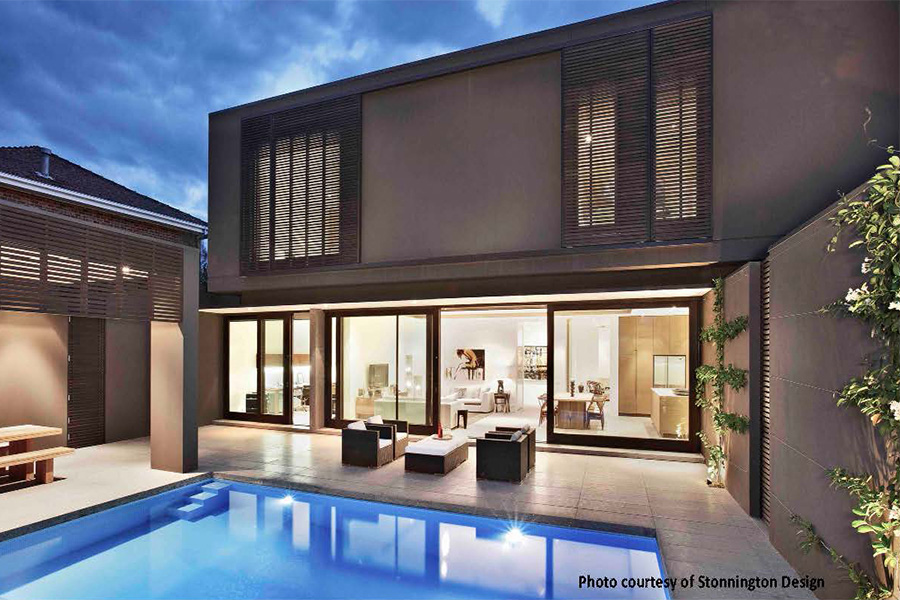 Giant lift-slide doors can be made up to 400kg per leaf. This means that a height of 3.4m and a width of 2.5m (maximum of 8.8m2) per sliding leaf is entirely possible, or a slider leaf height of 2.4m with a width of 3.6m (again at a maximum of 8.8m2) can be made. Stacker lift-slide doors can be made up to 14m wide. Even large sizes like these can be easily moved manually and glide smoothly, and single slider configurations can also be automated.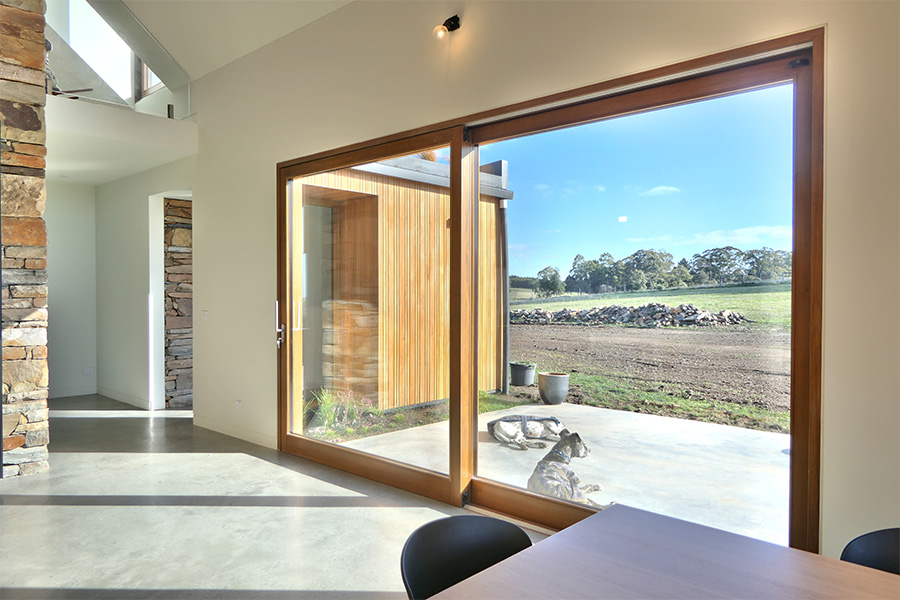 How lift-slide doors work:
With a turn of the handle the slider lifts up to free the roller carriages in the bottom of the slider for the door to glide easily. When turning the handle again, the roller carriages retract, and the door sits down onto the double layer of seals, ensuring there are no drafts. Because of the lift-up action there is no wear and tear on the seals which go all the way around the slider. The doors lock into the frame and achieve an incredibly low air-infiltration rate of 0.1%.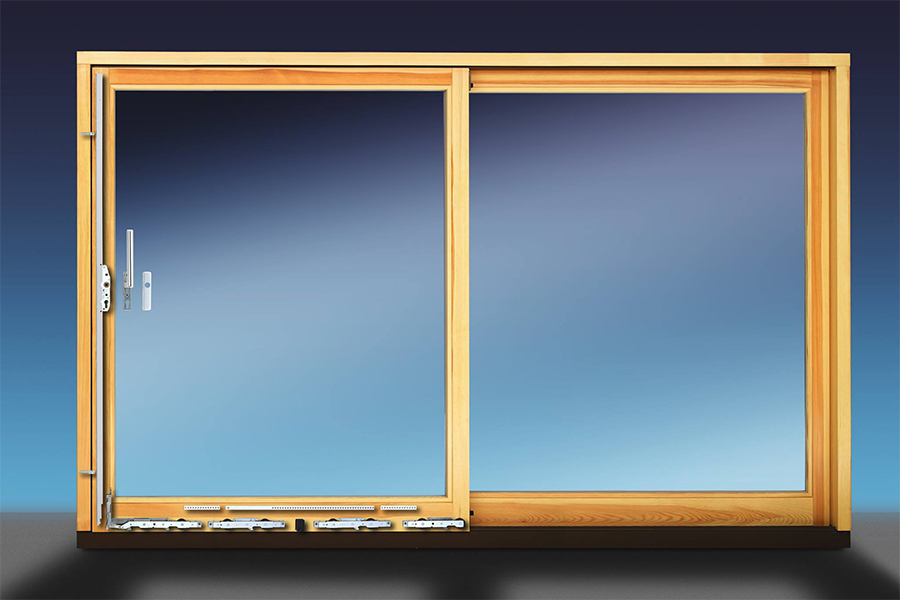 Lift-slide doors can be double or triple glazed with U-values starting from a very low 1.0, ensuring extremely high energy saving. Airtight and draft free, Paarhammer lift-slide doors improve comfort, security, and sound protection, and decrease energy bills.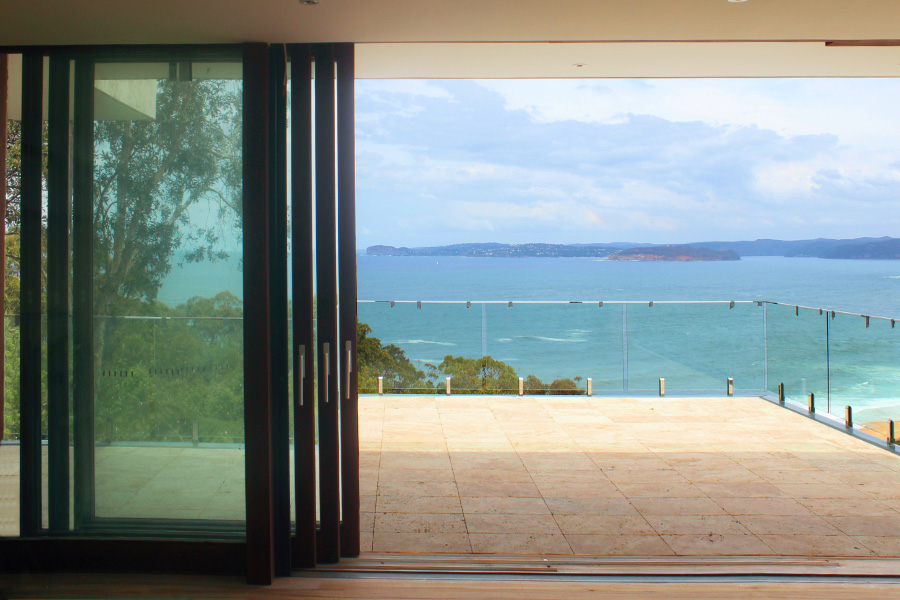 Lift-slide doors are custom made in different configurations and in all our product ranges, in timber (Architectural or Komfort), timber with external aluminium cladding (Wood-Alu), for Passive House, or for bushfire safety (size restrictions apply for BAL-40 and BAL-FZ).
Ready to talk lift-slide sliding doors? Contact us