Why is airtightness so important?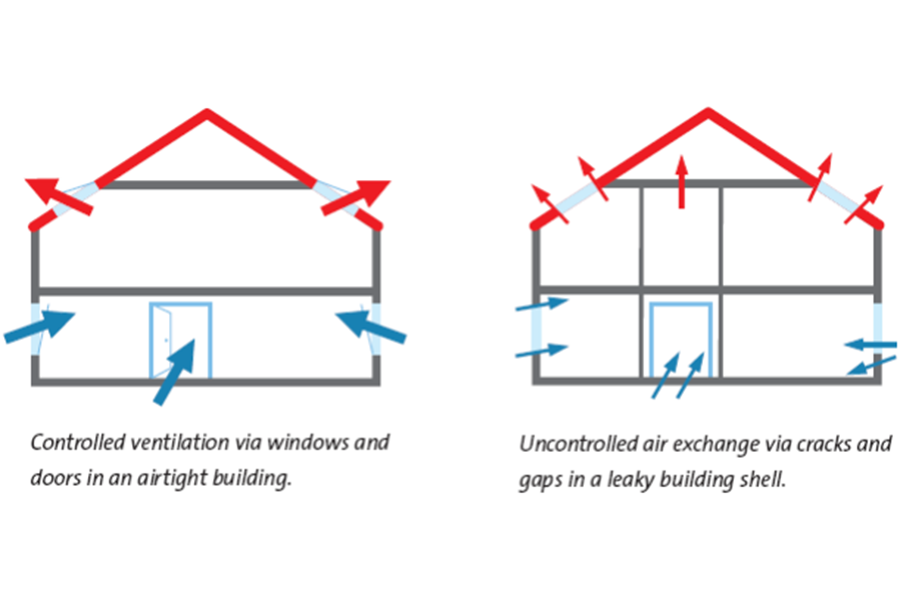 The size of an average Australian house is 250m2 – or about 625m3 of volume - and most homes require heating or cooling for a large part of the year. If the building is not airtight – meaning if there are draughts – the home requires a fortune on energy costs just to keep it feeling comfortable. Why?
Air leakage is defined as uncontrolled flow of air in and out of a building due to pressure differences across the building envelope. This means that the air of an average Australian home is unintentionally exchanged between the inside and the outside typically 12-15 times every hour. And this air needs to be heated or cooled again every hour to keep a consistent temperature.
To put this into perspective, a 3.5kw heater is required to just keep the room temperature at 20 degrees at the cost of about $20 per day on a cold southern Australian winters' day. About the same amount is required for cooling in the northern States or in a southern summer. This is only to heat or cool the new air that enters uncontrolled as draught; and that is assuming that the building envelope is relatively well insulated.
Energy efficiency has been widely talked about and one can assume that new buildings now have a reasonable level of insulation. This leaves poor glazing and airtightness as the remaining topic to determine whether a building is energy efficient or not. It is not the same issue as providing building occupants with fresh air as this is done in a controlled manner with opening windows or through mechanical ventilation.
WERS Air infiltration
The Australian Glass and Windows Association (AGWA) and Window Energy Rating Scheme (WERS) have long recognized the importance of airtightness. Window and door products tested to WERS also get a rating for airtightness or air infiltration e.g.: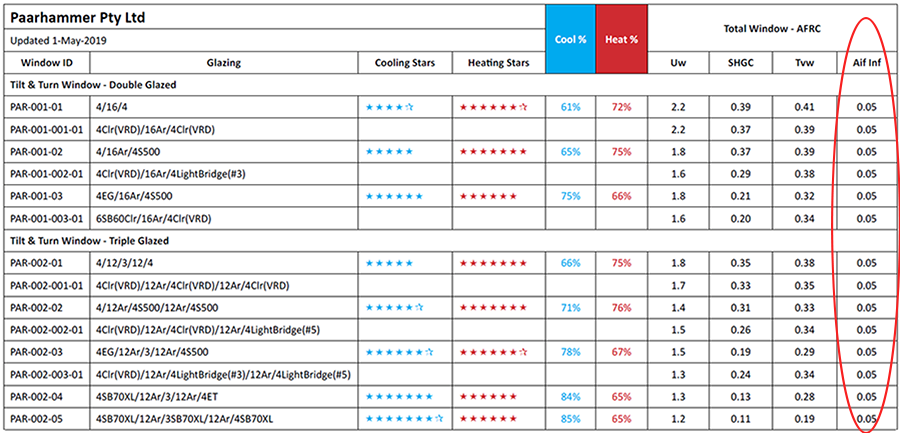 Blower door test
The rate of air leakage through a building envelope is the volume of the air that passes through the building envelope in a unit of time. This volume of airflow for a given period of time is used to represent the building's airtightness. Some building, especially Passive House buildings, now use a blower door test to determine air leakage.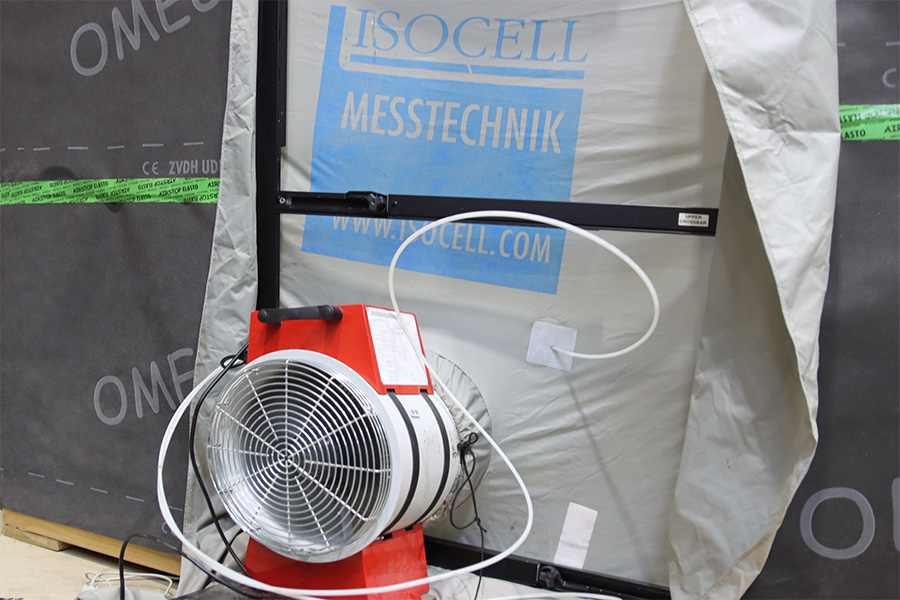 Building failures related to air leakage include mold growth, poor air quality and low energy efficiency. Airborne vapor, smog or smoke, and also unwanted sound, can enter wherever air enters and leaves.
For a healthier indoor environment and lower energy bills, airtightness plays a major role.
Ready to talk window and doors, contact us
Main image by Intertek