Reveals and architraves or square set plaster?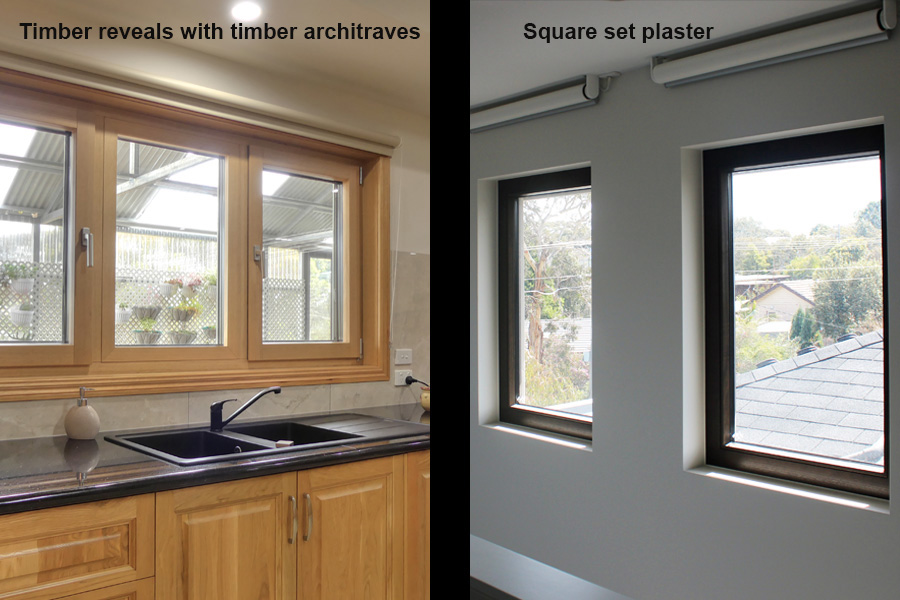 Traditionally, most windows and doors needed reveals and architraves, but now this is not always the case. Square set plaster provides the much-coveted clean-line look and eliminates reveals and architraves.
What is a reveal?
A reveal is the timber surround on all four sides of a window or 3 sides of a door (excluding the bottom of the door which usually has a threshold). The reveal forms a sort of a box, framing the window or door and covers the stud or wall cavity. The depth of the reveal depends on the thickness of the wall and the wall type. An architrave is then attached to the reveal and covers the clearance between the reveal and the plasterboard or internal lining.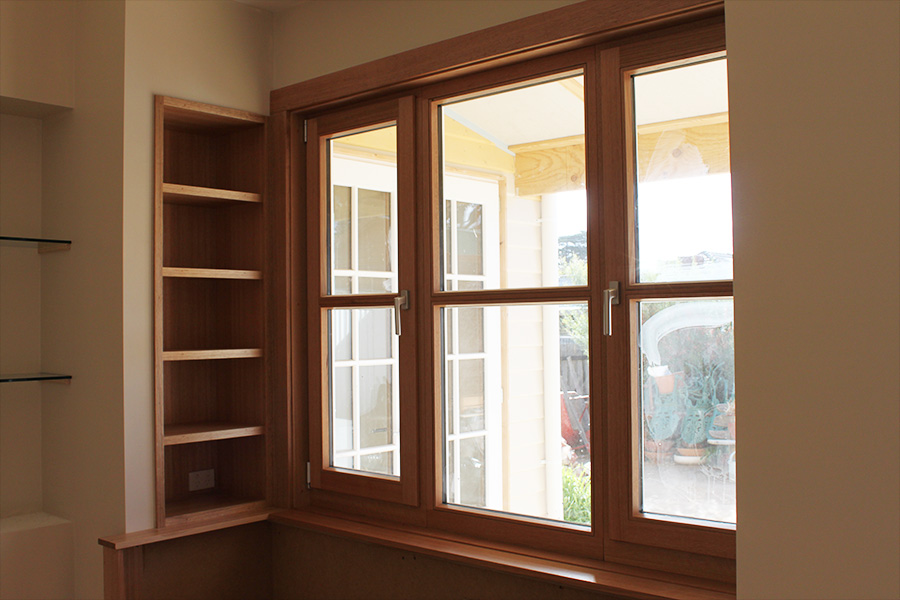 Timber reveals with timber architraves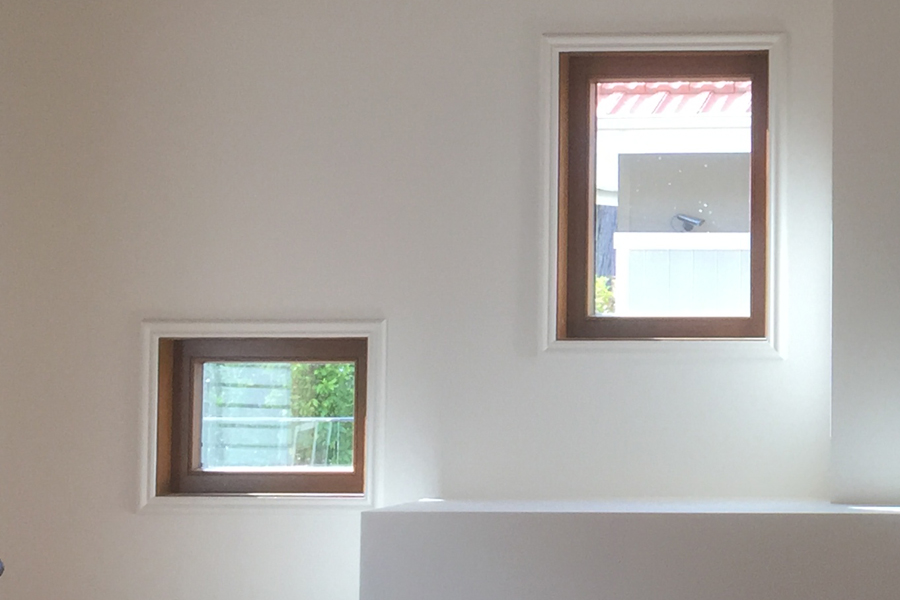 Timber reveals with white painted architraves
Reveals traditionally hide large gaps, with the architraves being the only barrier between the outside world and the inside comfort.
Square set plaster
For a modern look, the plaster board can run right up to the window, doing away with the need for reveals and architraves in order to achieve a more minimalist look. This is called square set plaster.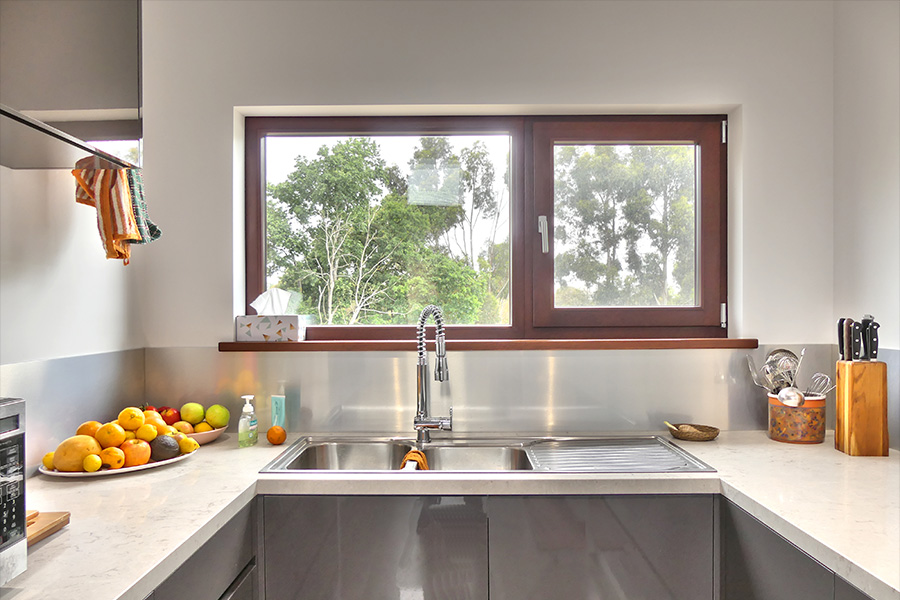 Square set plaster with window sill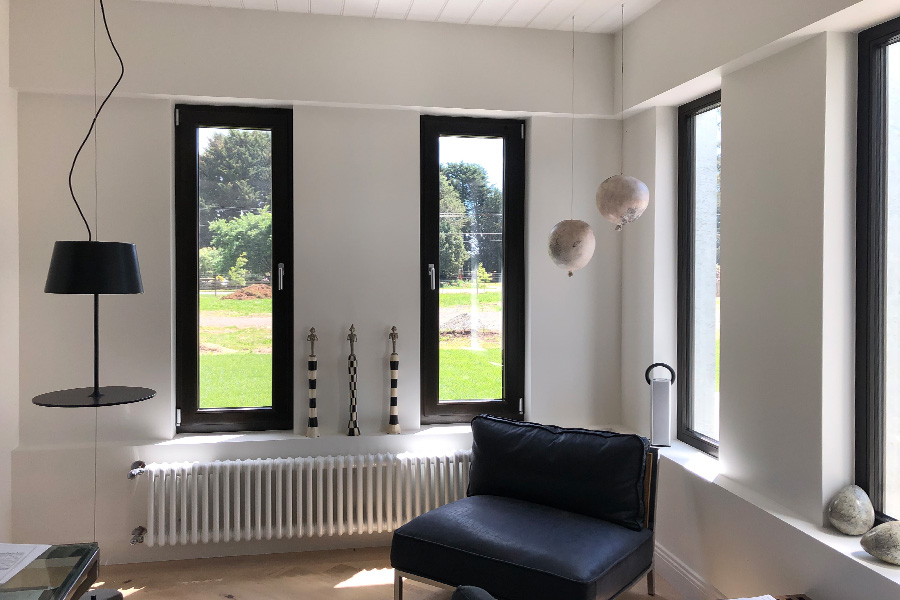 Square set plaster with plaster detail
New products like EzyReveal or hidden plywood reveals could be used to create a square set interior finish, eliminating the need for architraves.
With square set plaster you could specify a windowsill instead. These look good in thicker wall constructions in particular and offer a place for a favourite ornament or pots of herbs etc.
Window Installation
As per the Australian Glass and Windows Industry (AGWA) weatherproofing of openings, specifically flashings to windows and doors, have been added to the National Construction Code (NCC) in 2019. A membrane should also be used to cover gaps between the window and the building envelope. This could be wrapping or sisalation. In essence, wall insultation should not be compromised where a window or door meets the rest of the building envelope.
Paarhammer windows and doors are made without reveals (except lift-slide doors) and reveals are costed separately. This way you can chose to specify your products delivered with or without reveals or a windowsill.
Ready to talk windows? Contact us