Handle Families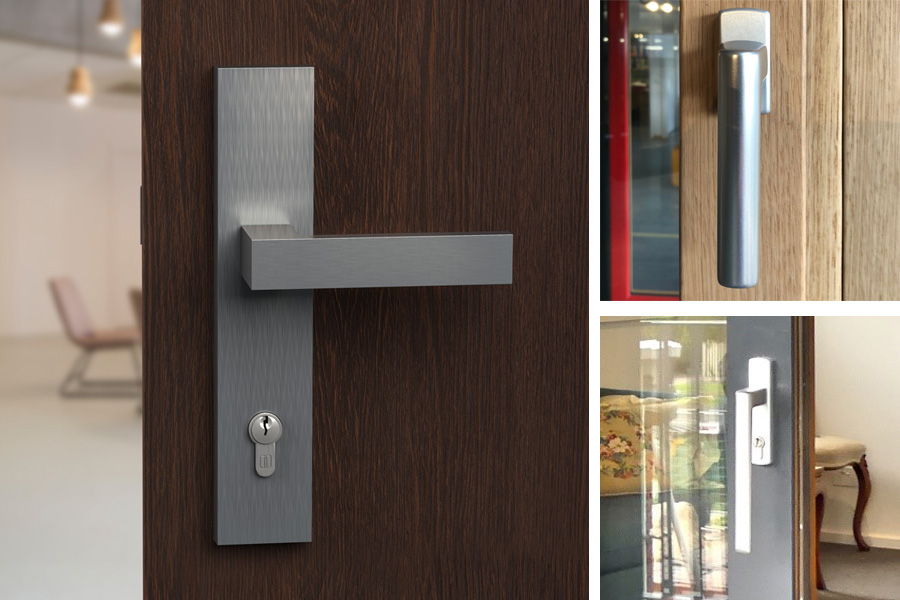 Handles create a focal point that catches the eye and at the same time have a crucial function to open, tilt or close windows and doors. If a building also features doors or lift-slide doors, often handles come as 'families' that match for all applications – tilt & turn windows, entrance doors, hinged doors, lift-slide doors -, allowing for design consistency within a build.
Handles have come a long way. While up to about 10 years ago window handles were only available in one style and in the very limited colours of silver or white, modern handles can now make a fashion statement. There is a large variety of designs and colours available to blend in or create a statement for any style of home or business.
Design
Clear lines, elegant design and angular shapes are on trend to go well with modern rooms. Black is definitely the colour of the moment for modern builds. A large variety of handles is available ready-made but there are also options of having handles custom made, e.g., for historic homes.

Materials
Matt or polished stainless steel, polished or satin chrome, polished, burnished or bronzed brass, aluminum as well as bronze and wrought iron give the window handle a unique look and feel.
Technical
In tilt & turn windows, the handle locks multiple metal-to-metal locking points all around the window to lock the sash into the frame. Lift-slide sliding doors have larger handles as these lift up the sliding panel of the door for easy gliding.
Key-lockable handles are also available.
Window hardware suppliers test a handle's long-term functionality by subjecting the window handle to numerous rotation cycles.
For the latest handle catalogue of our affiliated hardware supplier Siegware please see here.
Paarhammer can also organise custom-made handles from Australia or overseas to be ordered with your windows and doors.